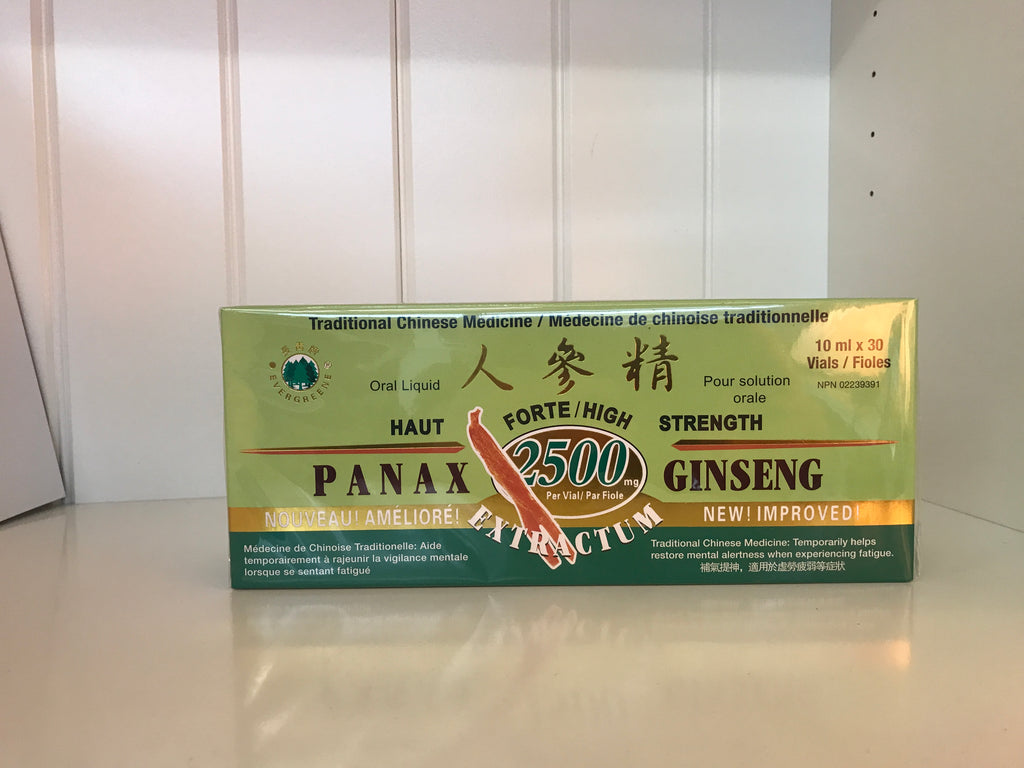 Panax Ginseng Extractum 8 years old 2500mg 30 Vials with NPN
$12.75
$15.01
 Panax Ginseng Extractum 8 years old 2500mg 30 Vials with NPN

"Complete" ginseng products: Ginseng contains more than seven Ginsenosides, various antioxidants, peptides, polysaccharides, fatty acids and volatile oils. The complete spectrum of these valuable ingredients must be concentrated together to obtain the beneficial effect of ginseng. Classical Remedia Ltd.  Products are concentrated from the complete full spectrum of ingredients from original Ginseng Roots; and they are not isolated extraction of a single or a few ginsenosides.
Classical Remedia Ltd.  Ginseng products are the first and only "complete" ginseng products with government approved drug ID number attesting to the efficacy of their formulations and strength.
Please Note:  the maximum harvesting age for ginseng is six years according to all government statistics, commercial records, an expert findings. Only very small quantity of ginseng in the Shih-Chu district of China is harvested at 8 years. There is no ginseng older than 8 years harvesting age excepting for a Wild Ginseng. Wild Ginseng from China are valued at USD 50,000/Kg and are never used to manufacture products.